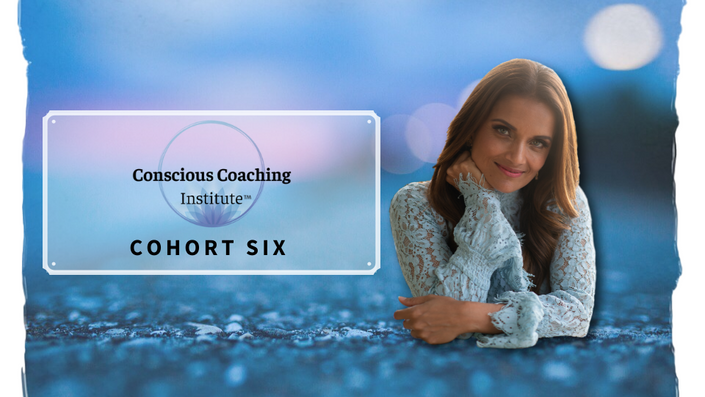 Cohort 6 - Conscious Parenting Method™ Certification Program (CPMCP)
You have arrived here for a purpose. <br />To heal humanity. <br />One child at a time.
Watch Promo
What is the Conscious Parenting Method™ Certification Program (CPMCP)?
CPMCP is a highly tailored and formatted coaching program replete with specific strategies and techniques to train coaches to specifically help parents help their children to unfold into their fullest potential.
In this intensive-learning journey, each week spans a particular phase of coaching. Piece-by-piece, coaches will learn how to break-down the work with a client, all the way from breaking-the-ice to forging a deep-working relationship. Coaches will be taught strategies that will arm them with tools to work more effectively with their clients.
Working with families can be overwhelming where one doesn't know where to start. In this program, coaches will be guided down a specific path that will reassure them that they are covering all the elements they need to. They will feel supported by its structure and intensive-learning materials.
Every coach needs a repository of tools and strategies at their finger-tips. This program offers a database of tools and strategies that the coach can refer to on a daily basis allowing them to feel confident about making great transformations in their client's lives. What a wonderful repository of knowledge this is!

Verify Pre-requisites
Submit Application
Receive Acceptance Letter
Register
Intensive-Learning Phase
Complete 4 week
Case-Consultation Phase
Complete 4 week
Certification Phase
What You Will Learn:
Core Competencies and Learning Outcomes
In this rigorous coaching-training program, coaches will be trained in Dr. Shefali's conscious parenting philosophy so that they can work with parents and help them connect more deeply with their children.
This structured course is tailored to train coaches to:
Identify problem areas in the parent-child relationship
Communicate effectively with parents
Foster deep insight into the parent's history
Create bridges from a parent's past to their present
Map patterns that are blocking growth and connection
Reduce the occurrence of triggers and conflict
Teach parents alternatives to traditional disciplinary techniques
Teach parents and children to bond, trust and connect
Educate their clients on core parental competencies
Empower their clients to create change and transformation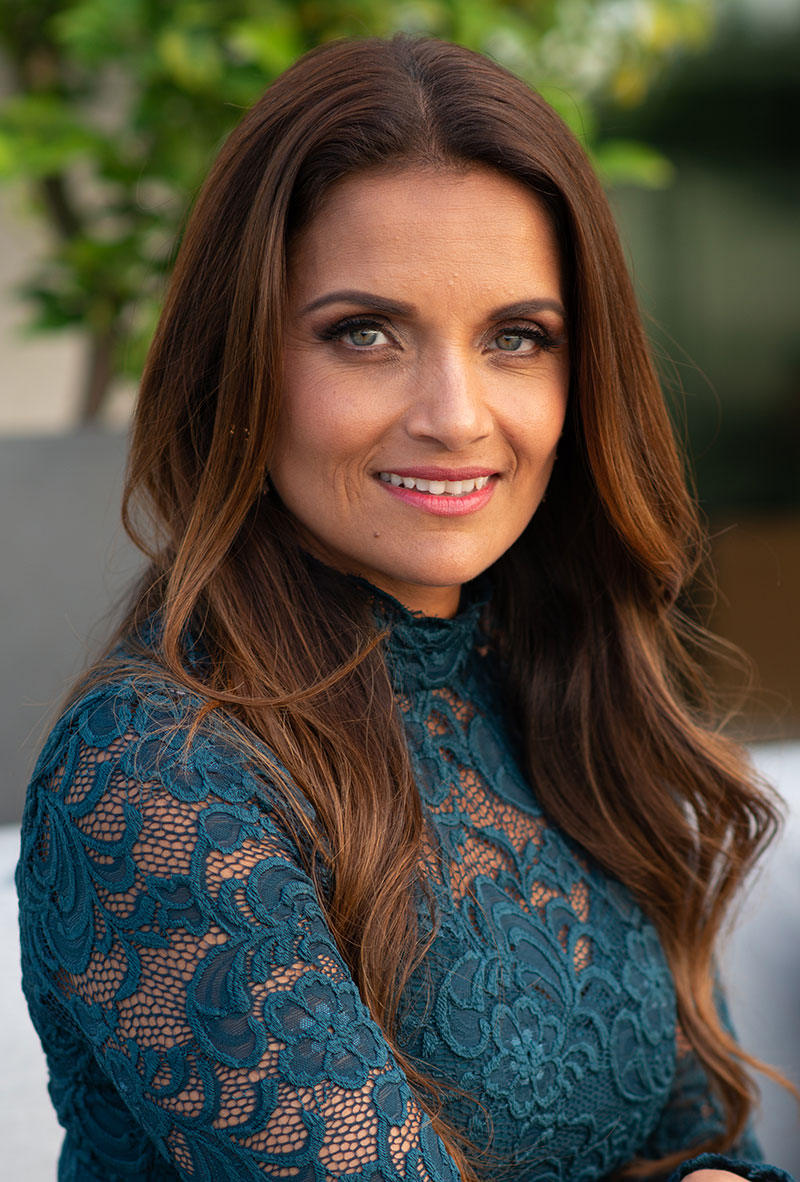 Who is eligible?
This is a great program for those who are already in the field of human services or those who are already dedicated to spreading well-being out into the world and who wish to add greater value to their contributions.
Professionals who are passionate about helping parents connect more consciously with their children are encouraged to apply. CPM™ training will be an adjunct to their professional experience.
All applicants will be considered and reviewed on an individual basis. Anyone passionate about spreading conscious parenting out into the world is encouraged to apply.

What is included in the certification training?
This certification program is a five-month (20 weeks) program that covers:
The Intensive-Learning Phase

This phase covers 3 months (12 weeks) of learning via video tutorials, reading materials and homework assignments. This Phase is broken down into three distinct stages. Here, the coach learns about the core components of the Conscious Parenting Method and shows mastery of these concepts through the completion of milestone-homework assignments.

The Case-Consultation Phase

This phase covers 1 month (4 weeks) of learning via practice with a buddy from the course. Here, the coach learns how to apply the teachings on an actual "case" (their buddy) and learns how to implement the teachings in real time. During this phase, Dr. Shefali and/or a faculty member will provide weekly support via live zoom calls. Mastery will be demonstrated via recordings that both partners (both buddies) submit for the work they do with each other.

The Certification Phase

This phase covers 1 month (4 weeks) of the final phase of this program where the coach presents a case-study paper of their work and completes a final assessment.

Final One-Day Live/Virtual Culmination Ceremony

Here all graduates will attend a one-day retreat with Dr. Shefali covering 8 hours of intense learning either live or virtually, where they will participate in a final closure and graduation ceremony.
These 20-weeks will include a FB support group where the coaches will receive the support of their cohort, an appointed faculty-member from Dr. Shefali's training program as well as from Dr. Shefali herself.
In addition to the certification program, a licensing option will be available to the coaches where they can "buy the rights" to use the program's materials in their work with their clients.
In further addition, a "Set-Up Shop" option will be available for purchase where coaches can buy a training module for the business aspects of a coaching practice + a year-long support system for alumni where they will be able to exchange business inspirations, ideas and strategies.
This course is closed for enrollment.
Frequently Asked Questions
ARE THERE ANY PRE-REQUISITES?
All applicants will be considered and reviewed on an individual basis. Anyone passionate about spreading conscious parenting out into the world is encouraged to apply. In addition, you need to have completed Dr. Shefali's *The Year of the Awakened Heart course. *Dr. Shefali is offering 50% off – with the code: COACH50
CAN I BECOME CERTIFIED WITHOUT BEING LICENSED?
The certification only option allows the coach to state they are currently certified as a coach in this method trained by Dr. Shefali. The licensing add on option allows the coach to physically use Dr. Shefali's materials in their work with clients. So, yes, coaches can participate in the training without purchasing a license to deliver the CPM™ curricula. Coaches may choose to do this for the value of the education only; or in order to work as a coach utilizing the CPM™ methodology without the actual physical use of the licensed curricula.
WHAT ARE THE DEADLINES I NEED TO BE AWARE OF?
All applications need to be submitted by December 10th, 2018. Selected applicants will be notified by January 5th, 2019. Submit your application here: https://drshefali.com/product/cpmcp-application-fee/
ARE THERE DESIGNATED SERVICE AREAS FOR CERTIFIED COACHES?
CPM™ certified coaches do not "own a territory." This is global business model which can be run online from one's home computer, on the phone or in person.
REFUNDS?
You may participate in the CPM™ Program for up to two (2) full weeks. If you do all the assigned work and don't get value or feel your learning style doesn't match how we teach, we'll happily refund the money you've paid us under this Agreement less any external fees subject to the following conditions: Deadline to Apply for Refund. To be eligible for a refund, you must submit your request by 12pm Eastern US Time on Friday, February 15th. The deadline exists because if you sign up for CPM™ Coaching Program, we want you to get started WITH US. If you don't plan on starting right away but want to sign up this year, we'd love to have you, but definitely make sure this is the right investment for you, as the refund does have a firm deadline. Completed Course Work. We'll ask for your completed course work (to make sure you gave it a go) and ask what didn't work for you (so we can learn and improve). Company Discretion. After you submit your completed course materials, all refunds are within the Company's sole discretion as to whether to grant or deny the refund request. Please do not enroll in Conscious Coaching Institute if you just want to "check it out." We put an extraordinary amount of time and effort into this coaching program, and we expect you to do the same. The Conscious Coaching Institute and the CPM™ is for serious students only. The first cohort program of the Conscious Coaching Institute begins on February 4, 2019. No refunds will be offered until the start of the program. No exceptions.
ARE THERE SCHOLARSHIPS AVAILABLE?
At this time, there are no scholarships available.
ARE THERE PAYMENT PLANS AVAILABLE?
We offer two payment options: Payment in full prior to beginning the program 12 monthly payments PAYMENT POLICY: You are responsible to pay for the CPM Program in full (including all applicable sales and other taxes or fees) and for providing us with a valid credit card or other payment method. If you have selected a payment plan and you miss a payment, your account status will be changed to "delinquent." You will immediately lose access to future course materials and Bonuses and your access to the Site and all Content will be revoked seven (7) days after your payment is declined. You will also not receive access to future versions of the Program as it's released until all payments are made in full. If your account remains in delinquent status for longer than sixty (60) days, the Company reserves the right to report any delinquent balance owed to a credit reporting bureau and/or collections agency subject to the Company's sole discretion until the account is caught up and in good standing. To be clear, CPM Programs are not a "pay in part" program where you can pay only for access to certain Modules/Materials/Bonuses and not others. This is a full immersion program, and your payment plan is a convenience that we offer so that you can make the price sustainable. Therefore, what this means is that once you pass the "refund period" you are consenting to pay the entire amount even if you then decide to end your participation before the program is completed.
ARE CERTIFIED CPM™ COACHES EMPLOYES OF THE CONSCIOUS COACHING INSTITUTE AND/OR DR. SHEFALI?
No. You are not an "employee" of this institute nor of Dr. Shefali's. You are trained in a method she teaches online so that you can expand your work with families. Once you complete this training you are responsible to set up your practice and clientele on your own. DISCLAIMER: When addressing financial matters in any of our websites, videos, newsletters, programs or other Content, we've taken all reasonable efforts to ensure that we accurately represent our programs and their potential to grow your business and improve your life. However, the Company does not guarantee that you will get any results or earn any money using any of our ideas, tools, strategies or recommendations, and nothing in the Program, Content, or Site is a promise or guarantee to you of future earnings. YOU EXPRESSLY AGREE THAT YOUR USE OR INABILITY TO USE THE CPM™ PRODUCT IS AT YOUR SOLE RISK. By purchasing the CPM™ Program, you accept, agree, and understand that you are fully responsible for your progress and results from your participation and that we offer no representations, warranties, or guarantees verbally or in writing regarding your earnings, business profit, marketing performance, audience growth, or results of any kind. You alone are responsible for your actions and results in life and business which are dependent on personal factors including, but not necessarily limited to, your skill, knowledge, ability, dedication, business savvy, network, and financial situation, to name just a few. You also understand that any testimonials or endorsements by our customers or audience represented on our programs, websites, content, landing pages, sales pages, or offerings have not been scientifically evaluated by us and the results experienced by individuals may vary significantly. Any statements outlined on our websites, programs, Content, and offerings are simply our opinion and thus are not guarantees or promises of actual performance. We offer no professional legal, medical, psychological, or financial advice.
CAN I BILL INSURANCE?
This needs to worked out solely between yourself and your client's insurance plan. Typically, coaching is not covered under most insurance plans. However, some do. This is something you need to figure out with your clients on a case by case basis.
DO I NEED TO CARRY MY OWN LIABILITY INSURANCE AS A CPM™ CERTIFIED COACH?
While you are NOT required to carry insurance as a coach, when providing a service to others it is always best to protect yourself from any legal action. We recommend consulting with your preferred insurance carrier and/or legal counsel for further recommendations regarding liability insurance.
WHAT IF I AM DISSATISFIED?
The Conscious Coaching Institute CPM Method Program comes with a 100% Satisfaction Guarantee. You can participate in the course for up to 2 full weeks, and if you do the work and honestly feel you didn't get any value from the experience, please write us with your completed coursework for the two full weeks and we will issue you a full refund.
WHAT IF I CANNOT SET UP A PRACTICE?
Just like with all entrepreneurship endeavors, nothing is a guarantee. Setting up a practice requires a whole set of skills, including hard-work, persistence, creativity, and net-working. We will help you train in some of these through our "set-up shop" option. However, again, no one can guarantee your success in your future, except for your own self-motivation and beliefs.
I DO NOT MEET ELIGIBILITY REQUIREMENTS, NOW WHAT?
You can apply for the next round of the program. We hold 2 programs a year. You can use this time to fulfill the eligibility requirements in the time frame provided till the next program starts.
IS THIS THERAPY? HOW IS IT DIFFERENT?
This program is NOT therapy. It is a coaching methodology that is used to train parents to connect better with their children. There are clear guidelines and restrictions on how to stay within the limitations of a coach without crossing over into the territory of a therapist. There is more on this all through the program.
IS MY APPLICATION FEE REFUNDABLE AND/OR TRANSFERABLE?
No. Your application fee is non-refundable and not transferable.
This course is closed for enrollment.